The Negroni Made Me Do It Shirt Grey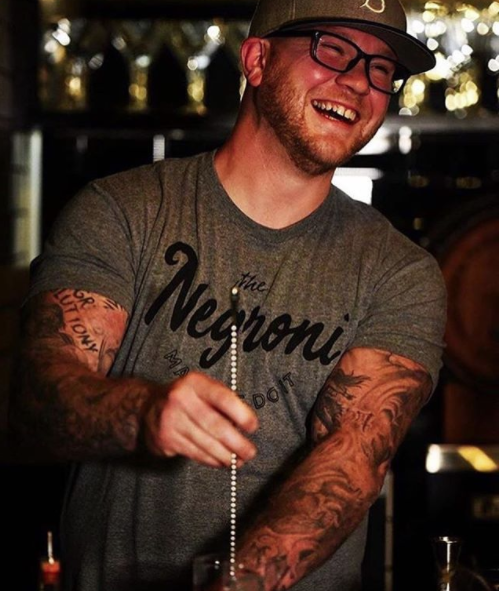 The Negroni Made Me Do It Shirt Grey
The The Negroni cocktail is stirred with equal parts gin, sweet vermouth and Campari bitter. Typically garnished with an orange peel, it is served on the rocks in an old fashioned glass.
It first mixed in Florence, Italy in 1919 in an attempt to strengthen the Americano cocktail, by adding gin rather than the normal soda water. Ever since, the Negroni cocktail has been inspiring drinkers and brunchgoers to do all kinds of fun "It" things.
The Negroni Made Me Do It shirt design is printed on a super soft Heather Triblend for the finest quality, and great fit. Unisex style t shirt available in S to 2XL. Shirts run a little more slim fit.
This shirt is perfect for fans of the ultimate apériti!
TBDE x Paack
Nicolas Garcia aka Paack, is a designer from the French Mediterranean, currently living in Montpellier. He's a type lover, minimalist and foodporner. Check out more of his work at paack.fr.
The Negroni Made Me Do It | By Bar Max LA